Mini-Moonface Wins!
Three things to note:
1. Back in April, when undertaking my
John Howard/Joan Ferguson intertextual analysis
, I referred to how Joan was eventually brought down by Rita 'The Beater' Connors.
Quote me:
But don't despair - just when we thought nothing would ever stop Joan Ferguson, along came blonde bikie Rita Connors - and the rest is history...Someday, my blonde bikie will come too.
Kev's a vary unnertrectif men, but he is blond...
2. Am I the only one to have noticed an unsettling resemblance between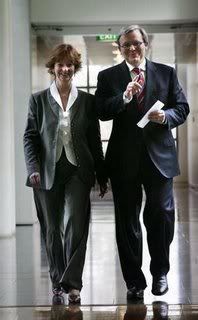 and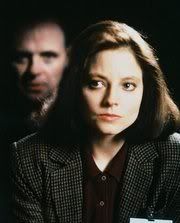 ?
3. How dare any feral lefty get her lesbian knickers in a knot about Uncle Rupert supposedly being biased against the Labor Party, or using his media machine to prop up Howard at every conceivable opportunity?
I thought
yesterday's heading
in the Tele, 'Rudderless', and sub-heading, 'Kevin leads Kim on sinking ship', was a completely objective, fair and responsible piece of reporting.
See, the Tele has a machine that can see into the future - that's how it's able to report with absolutely certainty things that haven't actually happened yet, e.g. Labor losing the next election.
Bet you feel pretty stupid for thinking the Tele is biased now, doncha? Huh?