Goddamn You, World
...Make something interesting for me to blog about - and give me more than a few free seconds at work so that I can blog! Don't make me home-blog; feels a little too tragical - like home-schooling - for my liking.

Stupid world.
UPDATE: Oh right, this is a little interesting. Caught the first couple of eps of Desperate Housewives Season 3 last night - and yes, the homo casting couch is still firm and springy: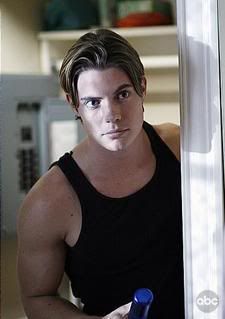 Josh Henderson (why is it guys named Josh are invariably always hot?) plays Austin, Edie's nephew, the bad boy that (of course) sweet-girl Julie's about to get pounded by, leading to (naturally) friction between Susan and Edie. Stay tuned.