Mmm, Man Candy
So, a little less (political) conversation, a little more (hot boy pic) action.
Today's QP Lazy Friday Afternoon Man Candy posting is the fairly scrumptious Eric Balfour: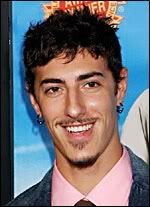 You may remember him from such quality movies as Can't Hardly Wait, America's Sweethearts and The Texas Chainsaw Massacre.
I spotted Eric last week in a cameo role in the definitive chick flick's chick chick flick, In Her Shoes. Without giving too much away, he's the one who gets a little carried away partying with Cameron Diaz's character. Frankly, I don't understand why any woman, ever, in the history of the universe, would say no to him, but I guess that's why she's only a fictional character in a movie.
Honestly, would you say no to this: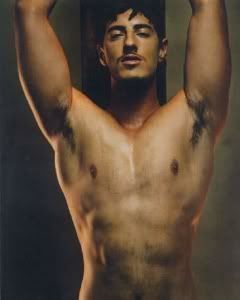 Shush. Don't be contrary.
Anyway, when I spotted him he immediately had that "I know this dude but for the life of me can't remember from where" factor. I've never seen any of the abovementioned films so I IMDB'd his butt for TV credits. And since I also don't watch 24 I knew it wasn't there. So it must have been his cameo in Buffy that left such such a hole in my heart. And thankfully, a very considerate friend bought me the entire 1st season of Six Feet Under, his other big TV credit, so there's plenty of hours ahead of wholesome Eric nutrition.
He's also the lead singer of a band called "Fredalba". And, like all the greatest beings in the world, he's a Taurean. Talk about the perfect package!
Shush. Don't be filthy.