Older chicks rule
The untimely death of a certain Oz actor has somewhat overshadowed news of the release of
Oscar nominations
- and what with the US writers' strike now in its 11th week there are still no guarantees the ceremony will even go ahead. (Aside: Anybody else really feeling the
Ugly Betty
/
Desperate Housewives
/
Dirty Sexy Money
withdrawals? Just me? Righto.)
Still, the awards will be issued one way or another, and I'm thrilled that one of my all-time faves, Julie Christie, is frontrunner for Best Actress, for her devastatingly good work in Sarah Polley's
Away From Her
.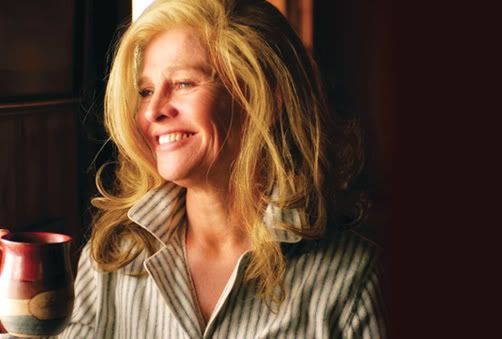 The first and to-date only time Christie won a Best Actress Oscar was back in 1965 for John Schlesinger's
Darling
, when she looked more like this: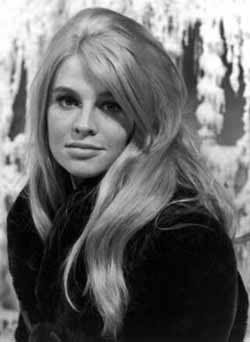 And personally, I don't think the woman in the top photo is any less radiant, captivating or compelling to watch on screen than the woman in the bottom photo.
Perhaps Christie is just of that fortunate breed of actresses who seem to become more beautiful the older they get - Kate Hepburn, Anne Bancroft, Helen Mirren etc. Or maybe, as I like to hope, the world is increasingly comfortable with older women and resolved to accepting that turning 40 does not automatically negate her beauty, sex appeal and sexuality.
After all, going by the Oscars alone, Christie will be 66 if she wins this year. Last year, Mirren was 61. Among the other Best or Supporting Actress nominees, Laura Linney is 42, Tilda Swinton 47 and Ruby Dee is 83!
It's rare for an actress on that side of 40 to be nominated for lead roles - supporting maybe, but seldom lead - and rarer still for an actress of that vintage to win, as will likely be the case with Christie, playing a woman who is somebody other than a man's mother or grandmother. In the scenes prior to Christie's character Fiona entering a care facility for her growing Alzheimer's, she is seen as an independent, childless free spirit, otherwise healthy, sexy and still desperately in love with a man who has betrayed her. A noticeable contrast, perhaps, to Mirren's win, in which she donned the chub suit to play a woman traditionally not renowned (not publicly, anyway) for her raw sexuality.
Still - and maybe it's reading a bit too much into a single ceremony or industry - I hope this is a sign that the world is not quite so perennially obsessed with yoof as might otherwise appear. It's always shat the inner femmo in me that actors' ageing threshold is always far greater than actresses' - or as Goldie put it in
First Wives Club
, Angela Lansbury is Monique's mother, but Sean Connery is Monique's boyfriend, coz he's 300 years old but he's still a stud. How does that work?!
I firmly believe Madge deserves kudos for helping to make 50 the new 40. Likewise Kyles for making 40 the new 30. In TV land, 4 of the 5 Desperate Housewives are still sex kittens or vixens at 40+. Over at
Ugly Betty
, 44-year-old Vanessa Williams is making at least one of the planet's gay boys question whether he is genuinely all 100% butt pirate. And yes, Teri Hatcher, Marcia Cross, Nicollette Sheridan and (probably) Williams have all had plenty - some would say way too much - assistance from aunty Bo to get to the point where they are today, but they are still portraying characters - original wives, mothers and grandmothers - who traditionally have not been allowed to be sexy or desirable on screen.
Perhaps this is an inevitable symptom of the baby boomers entering their 50s and 60s. And for every Julie Christie winning an Oscar, there will still always be a top 10 of highest paid actresses of the Dunst, Witherspoon and Barrymore vintage. But if Christie does win the Best Actress gong this year, it will be unprecedented for two actresses over 60 to have done so consecutively. I hope this is a sign of things to come.
(PS - A great Julie Christie film worth tracking down is 1977's
Demon Seed
, based on the Dean R Koontz novel. Woman is trapped in and impregnated by her computerised house - as you do. Far. Keen. Weird. Very trippy, very 70s and I don't imagine any other actress could have pulled off the role.)
Labels: Julie Christie, Oscars, random musings