Seasoned Beatings y'all!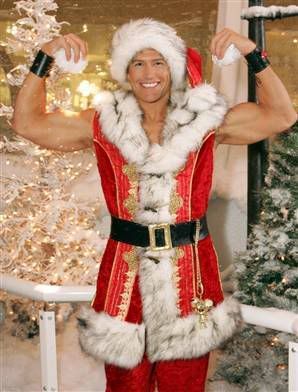 Oddly, I don't remember the Santa on whose lap I'd sit at the John Martin's Christmas Cave looking like this chap. Maybe it's time for some good ol' fashioned repressed false memory syndrome...
(Speaking of John Martin's: Seeing 'tis the season and all for sloppy reminiscences of times gone by -
check out this ad
for the former Adelaide giant. I think it's the old North Terrace store. 80s fashions - no. Just - no.)
See yas in '08.