Take five
A commenter has kindly suggested this ongoing reasons-to-preference-Labor analysis needs to be broken up with a hottie picture or two. Sorry if this has been boring y'all, it's just stuff I wanna get off my chest before November 24.
Anyways,
he's an oldie
, but never gets any less hottie: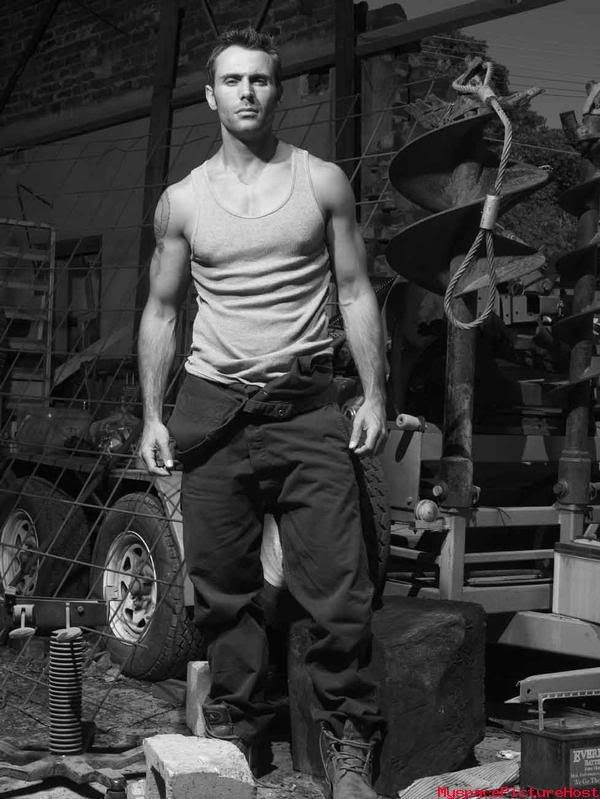 I miss Benji. Curse Nikki Whelan for thinking she'll be the next Radha Mitchell blonde Gaybores starlet to make it big in Hollywood (big hair and cans do not alone the actress make, particularly where a vacuum of actual talent is involved).
Curse the Gaybores writers for doing nothing else with Benji's character than making him Pepper's love interest such that when she left, he had to go too.
Curse the Gaybores writers for not having a storyline about Declan discovering hitherto unknown 'special', 'tingling' feelings when Benji, in cop uniform, was arresting (read: handcuffing) him for stealing that car.
A pox on all their Docklands apartments.
Labels: hotties