The world needs a bitch
Jacob says
: 'I can't believe Mike Huckabee isn't Kevin Spacey!'
In a similar vein, QP says: 'I can't believe Mitt Romney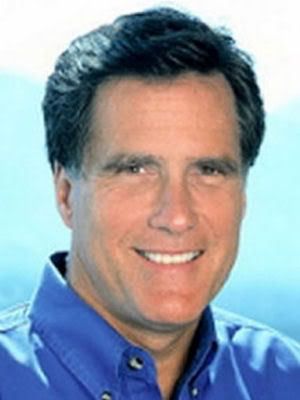 isn't Ted Danson!'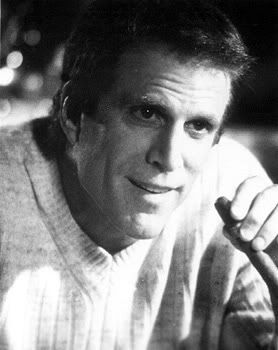 Meanwhile, it would seem
more and more Yanks are coming down
with Barack fever. Obamarama, if you will. And just as they were getting over their Chester A Arthritis.
My wise Californian ex-flatmate recently updated her Facebook page to suggest that 'Iowans are too easily influenced by Oprah'. Certainly, the Kiss of Winfrey has not harmed Obama's cause one iota. I asked said ex-flatmate if that means she's a Hillary girl, not a Barack groupie, and her response was basically along the lines that the US is so broken right now, it needs a tough-love Hillary type to repair it, not the kisses, snuggles and (probably) instant Facebook friend-grantingness that defines Barack's approach.
Hillary Clinton is not an especially likeable or charismatic person. I reckon if she were your boss, she'd be the sort of woman who was all sweetness and light to your face, but bitched about you the moment your back was turned, and blamed you and all her other subordinates the moment something went wrong and she had her superiors breathing down her neck. Think of one of those overemotional, manipulative, senior public service management types. I don't really have any concrete proof for this, just a gut feeling from seeing her in action. I think Barack Obama by comparison is smarter, more sincere and more genuinely concerned with presiding over a nation than lusting after personal glory.
But I still think Clinton should be the next president.
The ex-flatmate is right: Bush has fucked up the US - and consequently the world - so much, that it needs a ruthless Democrat to guide it back on track. Clinton has demonstrated she can compromise (or sell out, depending on your perspective) as required to devise pragmatic solutions to problems, but also kick arse when required. Her husband was often able to do likewise, which was a mark of his success. Obama has many lofty ideals - of reaching out to and working with Democrats and Republicans, secularists and Bible-bashers alike - but I'm just not sure the current climate is conducive to such love and kindness. Republicans deserve to be annihilated and humiliated for the debacle they've served up to us over the past 8 years through their dancing monkey president, and I think Clinton will bring the annihilation and humiliation much more readily than Obama.
Ex-flatmate and I reckon the best option would be Clinton/Clinton as president(s), and Obama as VP. I think he could accept that job offer and then run for the top job himself in 2012 or 2016 with a fighting chance and VP experience behind him. I imagine there's a snowball's chance Clinton would accept an offer of VP running mate from Obama should he win the primaries. Let's face it, the woman
really
wants the top job. She stayed married to a serial cheater only because she knew the US might just be ready for its first female president but it definitely wasn't ready for a divorced female president. She has drive and ambition, which will make a pleasant change from the current numnut who failed miserably at yet another senior position cooked up for him by his daddy.
Plus, as setting the mould for first female US presidents goes, Clinton's a solid cast. Mercifully, she won't be a Thatcher, although she won't exactly be Helen Clark either.
That's not to say Obama becoming the first African-American president isn't an important mould to cast either, and again he'd be an admirable contender. In fact, Obama continues the tradition of quality potential African-American candidates, from Jesse Jackson to Colin Powell. But
as Philip Adams argues
, being black and gunning for the top job puts your life in major jeopardy, and it would be a tragedy if a loony racist bigot put a bullet in him during his presidency. It's difficult to say with certainty whether the US is a more racist or misogynistic country, but I tend to think it's slightly the former, even decades after Martin Luther King, Bobby Kennedy and Malcolm X.
The world needs a Democrat with big balls, and frankly I think Hillary's are far bigger than Barack's. However, if Obama maintains this momentum and does win the primaries, and later the presidency, the guy deserves major kudos. In the US, candidates have to battle not just to get voters to vote for them, but to get off their arses and vote at all. A relatively moderate African-American Democrat winning over the majority of US voters would be an incredible feat.
PS: A final presidential lookalike: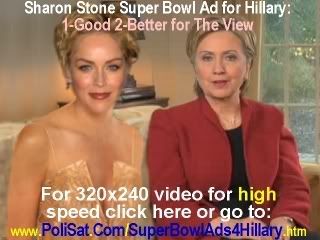 Uncanny.
Labels: 2008 US presidential election, Barack Obama, Hillary Clinton, lookalikes, The US