Like sands through the phwoarrrr glass...
So one of the nice things about working from home is that you get to catch up on your Days and your B&B (no longer your Y&R, unfortunately, but - meh. Most of their characters eventually end up on Bold anyway.)
More importantly, you get to find out that Shawn D Brady has been recast in the form of
Brandon Beemer
: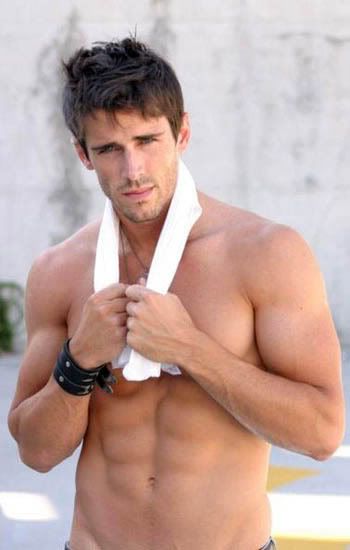 ...And then suddenly, you forget you're meant to be working. And indeed, your name, age, address and memories for the last 15 years.
According to the ever-reliable
OTHER Miss Hilton
, Brandon is
f**kin' to the Bass
. Lance Bass, that is. Lucky sod.
Labels: hotties