This Is Not Me
Today's lazy Friday afternoon man candy is brought to you by me, but he is not me.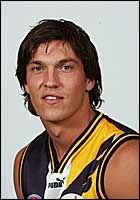 Player name: Sam Butler
Team: West Coast Eagles

Height: 187cms
Gurnsey Number: 26
Weight: 84 kgs
Recruited from: Central Districts, SA
Debut: 2004

Date of Birth: 14 Jan 1986
Don't worry, I'm sad that he's not me either. Not just the same name, but we're both from SA, both 187cm*, both turned 19 this year**, both have a good head of hair***.
Hrm. Maybe from a different angle...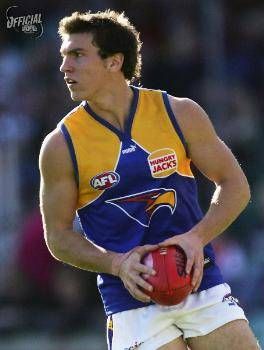 Nah, he's still not me. Dang.
In fact the only AFL player I've ever been likened to, looks-wise, is Nathan Bassett:

...Who, let's face it, is no Kouta: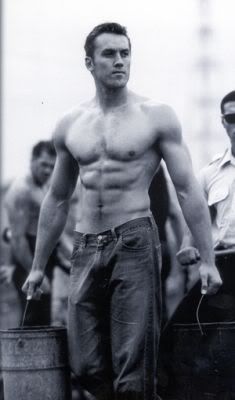 And he's certainly no Shano:

And he's definitely no Matty P:

But I guess things could be worse. I could be told I look like Gary "God" Abblet: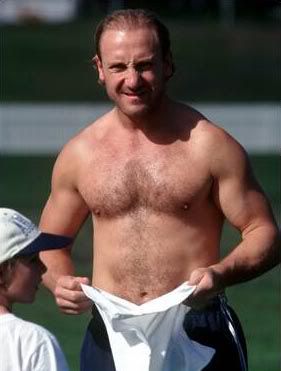 And then I'd have to go shoot myself.
While we're on this long journey of self-indulgence, I would also like to point out that I am not this man: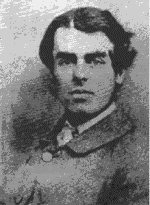 Samuel Butler (1835 - 1902), author of Erewhon (1872) and The Way of All Flesh (1874)
...But I'll go out on a limb and say that, yes, there's a resemblance here. I only wish I could write as well as he did.
There is, however, no resemblance between myself and this man:

Samuel Butler (1612 - 1680), author of satirical burlesque poem "Hudibras" (1663)
And anybody who says there is will be in for some serious beatings with an oversized ladle. So be warned.
Oh, and Samuel Butler (the sexy 19th century one) was a big 'mo too. How's about that.
* - Lie
** - Lie
*** - Lie